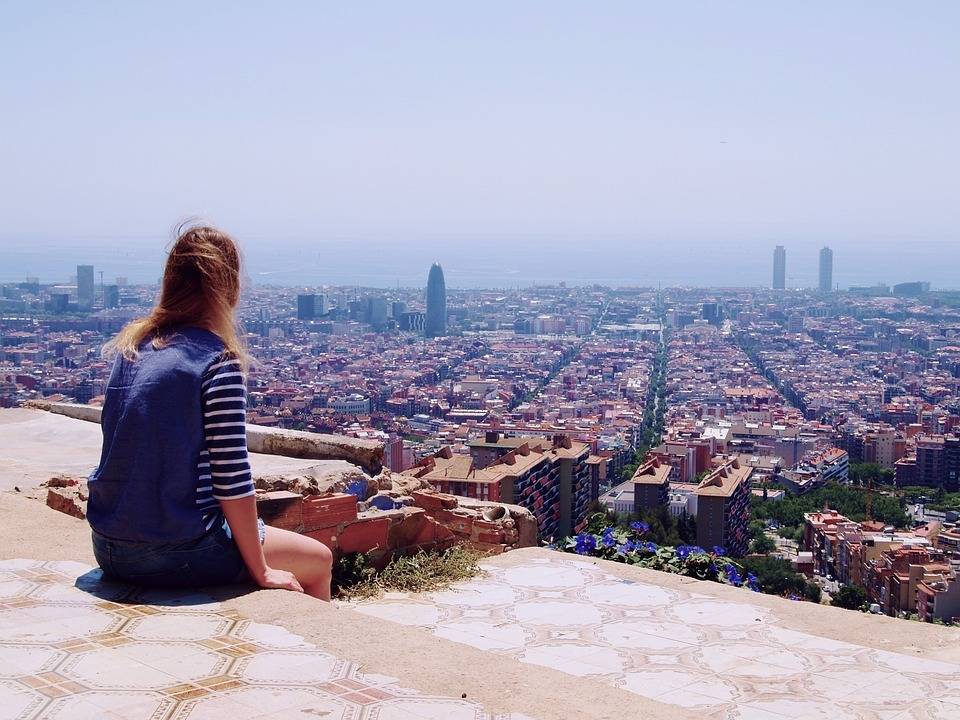 7 Reasons To Do Your Bachelor's Degree in Spain
There is one place in the world where daily rest is cherished so much it has been given its own name – "siesta." Cool, eh? If incorporating this level of relaxation into your study experience sounds appealing, perhaps doing your Bachelor degree in Spain might be for you! Keep reading to find out exactly what Spain could offer you.
1. Dive in a new culture
To start off, Spanish culture is all about enjoying the little things in life, the tiny street cafés, the colorful facades and the generally laid-back vibes. The cuisine is delicious; tiny, flavorful plates of Pimientos de Padron, Albondigas and Patatas Bravas, squishy chunks of bread and rich olive oil, all typical. One can also sample the icy café con hielo or the refreshing Orxata to help wash it down. A particularly nice touch is that when you buy a drink in a bar, you'll usually be served a small dish of food with the drink. This means you can snack and drink while having fun with your friends for a balanced night out.
2. Explore great cities
If you're an architecture or arts enthusiast, visiting Madrid or Barcelona will definitely make your day. Gaudi's modernist buildings in Barcelona, as well as the Prado museum in Madrid are sights really worth seeing. And in case you're more of a natural soul, the Spanish islands are the place to be – Ibiza, Menorca, Tenerife – their beauty is beyond imagination.
3. Enroll in desirable universities
However, a quality education is what you came for right? Good, because Spanish universities have great ranking in the fields of finance, engineering, architecture, art, as well as mass communications. Culinary and fashion institutes are also leading choices for Bachelor degrees. It is also possible to find specialized courses like Catalan Studies that are only available in Spain.
➲ Discover top Bachelor's programs in Spain now
4. Learn a new language
Immersing yourself in the culture, makes learning Spanish a lot easier, and with an increasing Spanish-speaking population worldwide, it will be a useful skill in many different career paths. While it might be a bit challenging starting from ground zero, Spanish is generally considered one of the easier languages for English speakers because of its close relation to Latin.
5. ...Or start with English
If that seems too big of a jump, don't you worry, there are many Bachelor courses taught in English. These can be complemented by Spanish lessons potentially preparing you for future courses in the native language, if you so chose. Thanks to Spanish being so widely spoken and the excellent universities, Spain attracts many foreign students from all over the world.
➲ Follow Ruby on Instagram to see more of her camppus adventures around the world!
---
6. Enjoy the lovely warm weather
Not only will you be part of a multinational community, but you'll also be able to enjoy warm and sunny weather all year round. With average summer temperature in the mid-twenties and a minimum temperature of 10 degrees in the winter, you'll be toasty all year round. The north coast is a little cooler, while the south coast is a touch warmer thanks to the heatwaves of the Mediterranean Sea.
➲ Subscribe to receive the best study tips for your college experience!
7. Affordable tuitions and living
Since students might sometimes have a hard time budgeting, low tuition fees make a big difference. Because the (generous) Spanish government sets them, they are some of the lowest in Europe. Fees might vary between region, but typically the total cost of tuition is between €500 and €2000 per year. Not bad, huh?
The cost of living is also quite affordable in Spain. Except for higher rents of downtown Barcelona or Madrid, day-to-day spending won't cost you much. Meals out, drinks, local transport, flights and entertainment opportunities are all cheaper than most European countries. Having money to spare from daily expenses will give you more opportunities to travel and explore while you're still young!
If those reasons persuasive enough for you, at least visit this little piece of Heaven and see if España won't change your mind. Till next time!
---
Similar blog posts
➲ 7 Reasons to do your Bachelor's Degree in the UK
➲ 8 Reasons to do your Bachelor's Degree in France