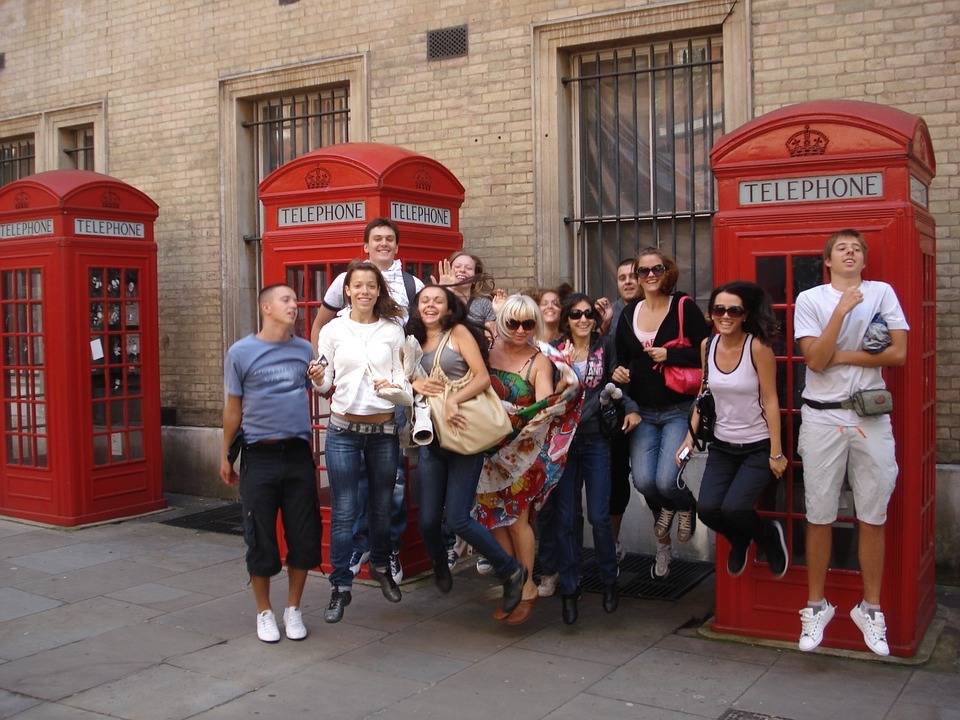 7 Reasons to do your Bachelor's Degree in the UK
Rainy weather, royal palaces and red telephone boxes – the United Kingdom in a nutshell. If you like your tea Earl Grey and your fish with chips (and by that, I mean fries), then the UK might be the perfect place for your Bachelor's degree.
Check out our list of 7 reasons why the UK is a great option for your undergraduate studies.
1. Outstanding universities
It is no secret that some of the top-rated universities are located in the UK. The time-honored universities of Oxford, Cambridge, Aberdeen and Edinburgh were all established before the end of the 16th century. Since then, around 130 UK universities have been founded.
➲ Discover top Bachelor's programs in UK now
2. Specialized degrees
If 130 seems like too many to choose from you can always start by choosing your degree first. The UK has a wide range of subjects to choose from, from Robotics and Entertainment Management to Visual Arts and Bioanalytical Chemistry. Going to university lets you follow your passion without making compromises and the UK definitely lets you take the lead.
3. Easy application process
One of the most frustrating and tiring steps during your selection is the application process. And that's why in 1992, the UK founded the UCAS organization, the main purpose of which is to assist you with paperwork and provide search tools, free information and advice specialists. Instead of preparing a ton of applications for 10 universities, you submit a single UCAS application filling out all your personal information and grades, which then gets transferred to the universities of your choice by your UCAS advisors. How easy is that?
4. Brush up on your English
Another benefit that UK students have is that they get to acquire an awesome British accent! Jokes aside, there's no better way to improve your language skills than by immersing yourself among native speakers and native culture. Being able to speak English well can be helpful when applying for jobs or looking to carry on studying.
➲ Follow Ruby on Instagram to see more of her campus adventures around the world!
---
5. Vibrant student culture
Student life in Britain is as diverse as the universities – whether it's being a member of sports society, partying in town, or representing your institution in debate clubs or mock parliaments. Moreover, you can find universities which are either campus or city-based. If you are more of a free bird, go for a big-city institution. If not, you'll feel welcomed by all the students living on campus.
6. Student loans and benefits
While the top-notch schools often have high tuition costs, the UK offers great student loans that you don't have to start paying back immediately after graduation. Instead, you begin to pay your loan back in small increments once you earn more than £21,000 per year. In addition, many state-owned institutions offer students discounts for galleries, museums and public transport, something that can make your stay more affordable.
7. Long summers off
Last but not least, unlike most higher education institutions around the world which operate on a two-semester calendar, UK universities have three ten-week terms annually. This means that you will have a longer summer break, giving you the opportunity to find a job, do an internship to boost your CV, or relax and spend time traveling.
The UK is an excellent country in which to study and if this list intrigued you be sure to take your brolly (that is, umbrella) because it looks like rain!
---
Similar blog posts
➲ 8 Reasons to do your Bachelor's Degree in France
➲ 7 Reasons To Do Your Bachelor's Degree in Spain