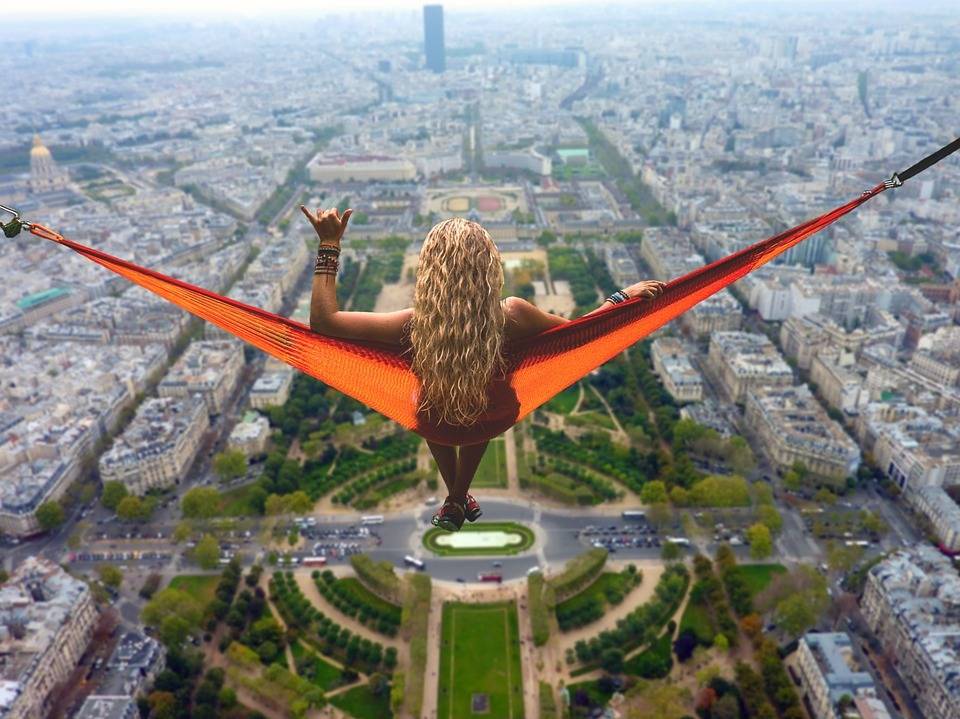 8 Reasons to do your Bachelor's Degree in France
Victor Hugo once said: "A breath of Paris preserves the soul." While the exact meaning of his claim may be a little ambiguous, I am sure he didn't say it for nothing; he is way too smart for that. And what about the rest of France? Well, here are 8 reasons why doing your Bachelor's Degree in France (not just Paris) might 'preserve' your future.
1. Excellent Universities
France has long held a strong artistic and academic tradition, which is why almost 40 French universities are included in QS World University Rankings for 2018. If you are down for serious learning, you might want to consider applying to one of the Grande Ecoles schools, the French equivalent of the Ivy League. The "Great Schools", as they are known, are highly selective and very prestigious; making it is no wonder that there is mandatory two-year preparatory program before admission.
2. Strengths in engineering, architecture, and arts
Besides the excellent degrees in nuclear and aviation engineering, the home of European culture also offers, rather unsurprisingly, an array of highly respected architecture and arts programs, covering Industrial design, Theatre and Drama studies, Film Studies and more. Of course, there are multiple business and management schools too, among which, the INSEAD Business School in Fontainebleau stands out.
3. Joint programs in English and French
Another great benefit of French universities is the multiple joint programs that offer courses in both English and French. Studying in French can be a tough challenge for non-natives, which is why most schools tend to offer English classes too. For example, the American University of Paris and the International Fashion Academy offer degrees only in English, in case you want to stay on the safe side.
➲ Discover top Bachelor's programs in France now
4. Full-time or part-time
Since France is all about the liberté, universities will generally offer Bachelor's programs taught either full-time or part-time. The full-time programs are usually three years, while studying part-time will let you graduate within six years. The latter, gives you a great opportunity to work while studying, boosting your CV in the process.
5. Many international students
If you'd prefer to focus solely on studying, don't worry about getting bored. France is the 4th most popular destination for international students, and the constant events, festivals, seminars, and parties will give you the chance to expand your horizons whilst having fun and meeting new people. In 2015, more than 310,000 foreign students attended French universities, and the numbers are still growing.
6. Student discounts and tuition
Wondering why you would need to work part-time when tuition fees are no more than a few hundred Euros per year? The answer: French lifestyle is sometimes pricier than you think. Especially in big cities like Paris, Bordeaux, Montpellier and Toulouse, accommodation and entertainment can be quite costly. If you like your glass of wine with a slice of Camembert, be prepared for an expensive meal. However, as a student you can get great deals on transport tickets, museum and galleries fees, and even grocery shopping coupons.
➲ Follow Ruby on Instagram to see more of her campus adventures around the world!
---
7. Fine food and wine
Sauvignon blanc or Merlot? A baguette or a croissant? Emmental or Brie? If you've heard these names before, you'll know that France is a foodie's paradise. Exquisite restaurants, romantic accordion music and lovely vineyards views can win your senses if not your heart. Spending a few euros more for a lovely dinner suddenly doesn't seem like a bad idea, does it?
8. Lovely countryside & climate
Another plus when living in France is the beautiful scenery. From the sun-drenched South coast, to the romantic architecture of Paris and the natural beauty of the Alps, whatever your taste France will prove to be a worthwhile stay. Like French romance, the weather is diverse – there are four distinct seasons that you will enjoy, as well as various climates in different regions. From oceanic to continental, from Mediterranean to tropical, each part of France has its own character.
I don't know about you, but I can already smell the freshly baked croissants and brewing cafetière. If this isn't enough to sway you, well, I'm not sure what is! 😊 - Ruby G.
---
Similar blog posts
➲ 7 Reasons to do your Bachelor's Degree in the UK
➲ 7 Reasons To Do Your Bachelor's Degree in Spain