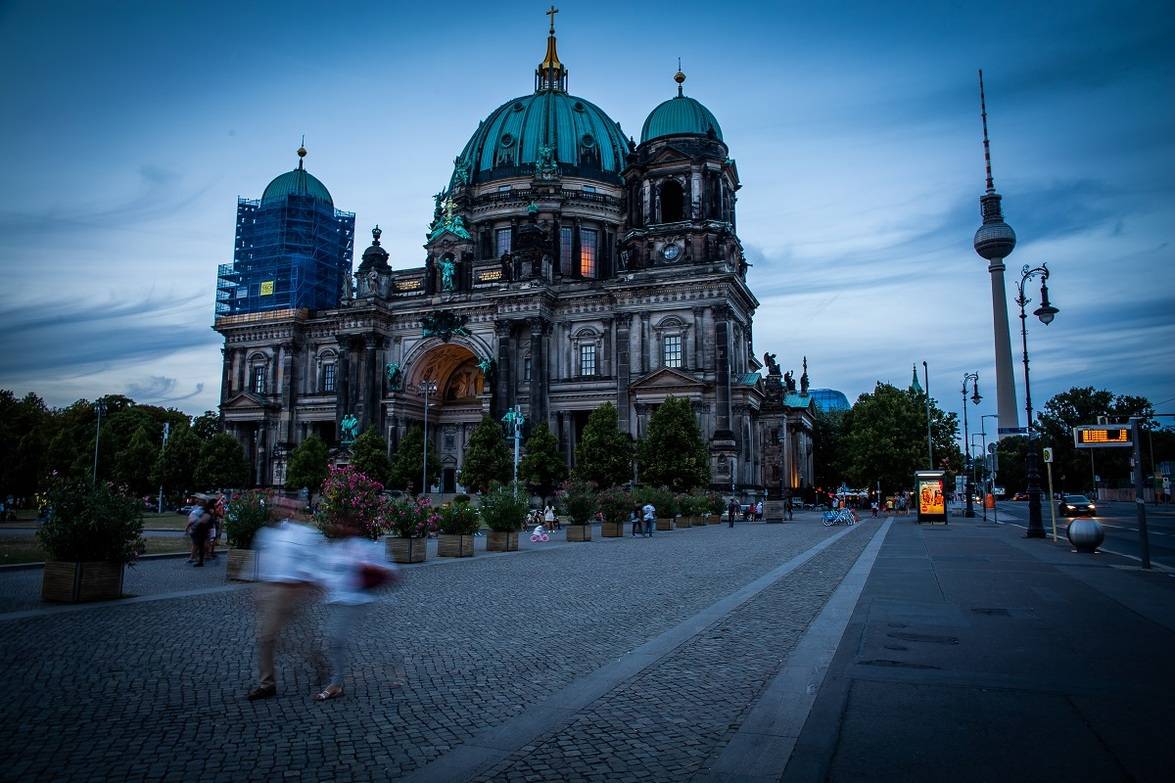 9 Reasons To Do Your Bachelor's Degree in Germany
"Life's too short to learn German…" Or is it? Increasing numbers of students seem to be ignoring such advice and choosing Germany as their Bachelor's degree destination. Sure, Oktoberfest and "wurst" are two reasons, but Germany is so much more than that. And here's why.
1. Excellent universities
Germans are particularly known for their self-discipline and determination, traits that definitely contribute to the quality of their universities. The country has some of the oldest institutions in Europe, where great minds like Martin Luther, Immanuel Kant and Arthur Schopenhauer received their education. In total, there are more than 400 higher education institutions, situated across the country, that you can choose from.
2. Specialized expertise in hard sciences
If you already decided on your major, Germany is even an easier choice. A specific field that is widely available in Germany is engineering and technology. The practice-oriented "Hochschulen" offer Bachelor's in engineering, IT, mathematics, architecture and hard sciences. On the other hand, universities will give you a more academic approach to learning, mainly for social sciences like law, anthropology and philosophy. Whichever you choose, get ready for lots of learning!
3. Courses available in English
Don't be scared if German is not your biggest strength. German universities are increasingly offering courses taught in English and many assignments can be written in either German or English, as preferred. Combined Bachelors with German and English classes are also available for bilinguals in some universities.
4. Fun places to live
But what is studying with no fun? Well, there is nothing quite like the student life of Aachen, Heidelberg, Freiburg and Münster, where the student populations almost equal the number of locals. Also, the big cities of Berlin, Munich, Cologne and Frankfurt, don't just have great universities but also 'one of a kind' places for listening to live music, eating and going out. Berlin is famous for its art, Cologne for its carnivals, and Munich will impress you if you're an 'auto' lover. There is something for everybody!
---
5. Affordability
Another benefit of the student life in Germany is the low tuition fees. While it varies between regions, students typically pay no more than a few hundred Euros per semester. Although living costs can sometimes be a bit pricey - particularly larger cities like Munich – you can normally find affordable options for students.
6. Flexible studying
Are you good at multitasking? 'Cause German students definitely are! It's very common for students to work while they study in order to keep their budgets stable. Many universities allow spreading your Bachelor's over four or five years to allow for working part time, giving you enough space for your personal life.
7. More mature student population
One of the effects of this work-study approach is that students are often older than in other countries. Those that work during their studies are often more engaged and focused on their careers than other students, which can make for more interesting and ambitious conversation!
8. Opportunities for postgrads
If you are already planning ahead and thinking about Master's or a PhD degree, Germany has excellent postgraduate programs available in various subjects. In addition, if you did well during your undergraduate years, the "Excellence Initiative" of the German government provides funding for the best students if they choose to continue their education.
9. Easy travel to other places
And you want to know a secret? Germany makes a great home base. It has rail connections with nearby countries like France, Poland, Czech Republic, all of which are great weekend trips. And do you know how comfy and fast German trains are?
If those reasons didn't make you check the next ticket to Germany, keep researching! Those are only the first 9 reasons and there's a hundred more! - Ruby G.
---
Similar blog posts
➲ 8 Reasons to do your Bachelor's Degree in France
➲ 7 Reasons to do your Bachelor's Degree in the UK