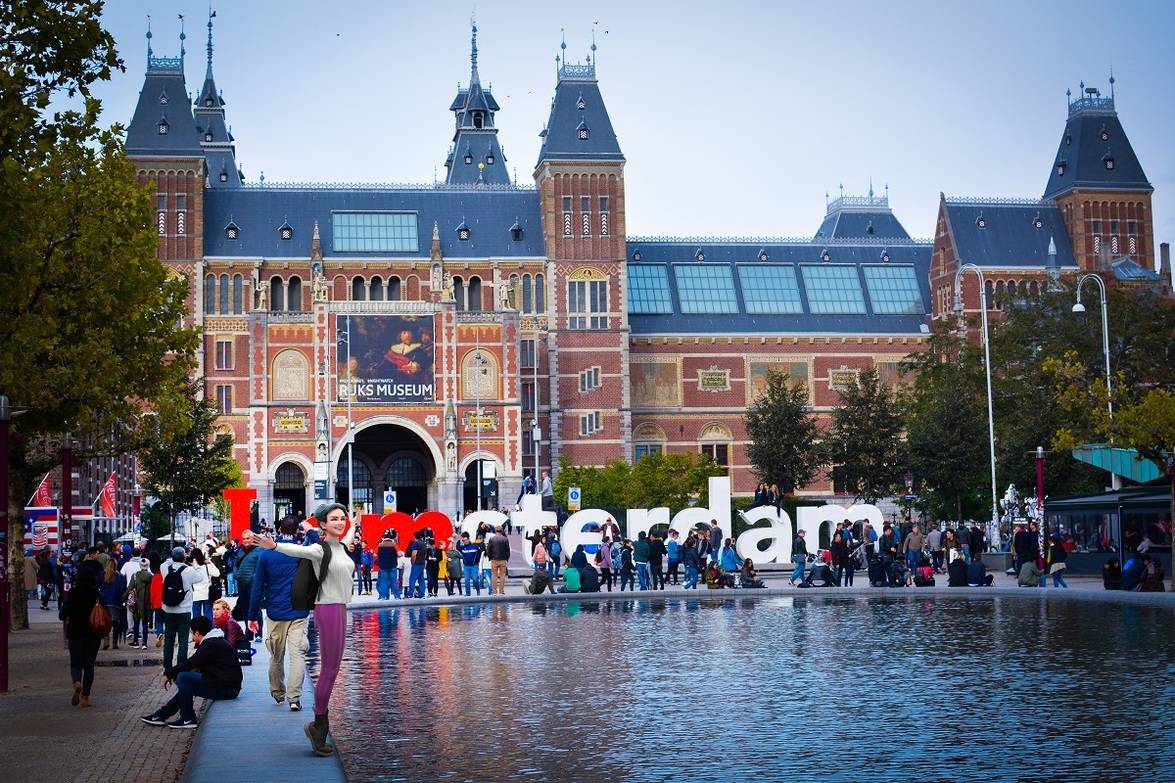 Best Cities for Students Across the World
https://studypunk.com/insight/hiding-unter-den-linden-humboldt-university-berlin-germany-1330826We all know that when it comes time to make a decision about where to study, there are many factors that can influence your selection process. While rankings, institutional reputation and program cost are all top criteria in the making this important decision, location is highly important as well.
In this post, we're offering you a list of ten top student cities worldwide, in terms of accessibility (cheap flights, good travel connections), affordability (cost of living), cultural opportunities (art, music, nightlife) and employability (job prospects, state of the economy). We will also list two top universities for both undergraduate and graduate students in each city, just to give you an idea of what is available in these great locations. This list is arranged alphabetically within geographic regions, rather than any specific ranking. For those still unsure on what or where to study, read away and take note!
1. Barcelona
The capital of the autonomous community of Catalonia, Barcelona is Spain's second largest city, with a population of approximately 1.6 million. Beloved for its culture, nightlife, beaches, football clubs, and gorgeous Gaudi architecture (to name just a few things people love about this city), Barcelona is a major holiday destination within Europe. Barcelona has great opportunities for students with diverse interests – from fashion and art to trade and finance. Whatever you're into, Barcelona will have something for you.
2. Berlin
With a population of nearly 3.5 million, the German capital is also the country's largest city. In part because of its remarkable history, the metropolis boasts an overwhelming array of cultural opportunities, with a fantastic collection of state museums and a thriving art scene. The city also hosts the most parks of any European capital - if BBQs in the summer is your thing Berlin is definitely for you. Although prices are quickly rising, the cost of living is still quite cheap compared to other Western European cities, making Berlin an ideal place for students of all disciplines.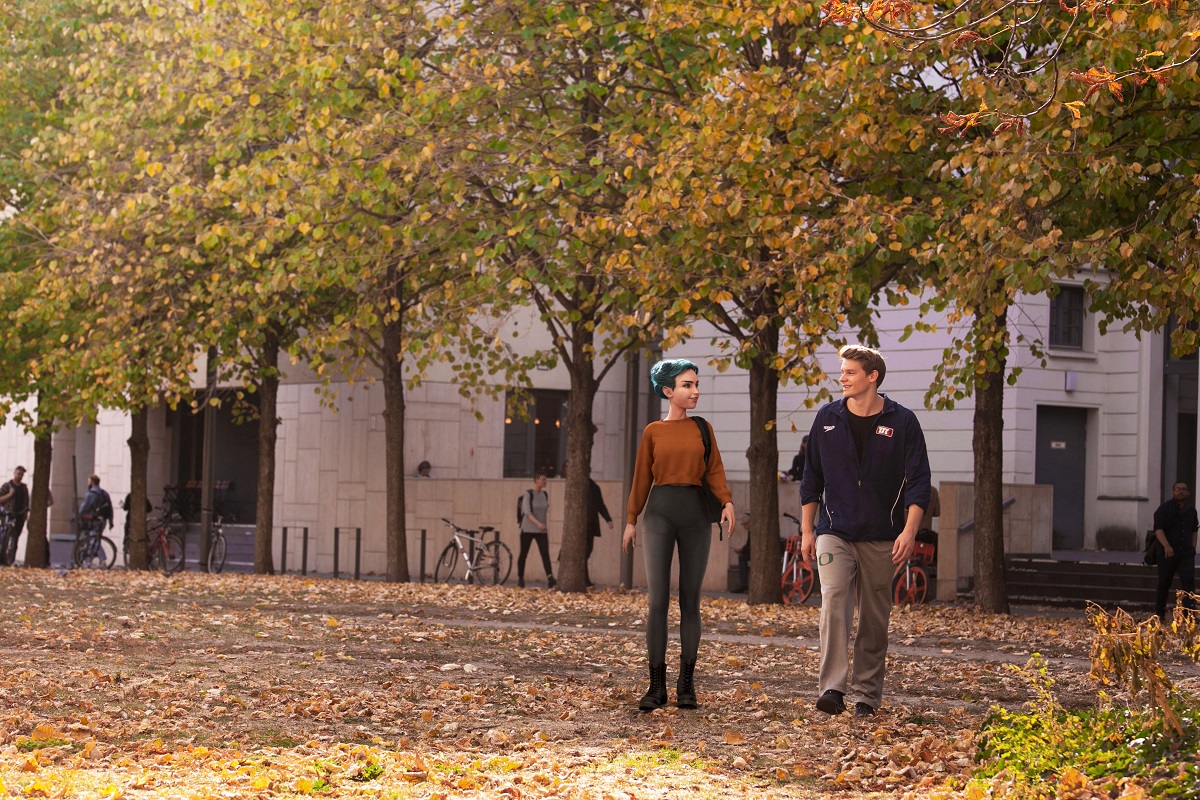 Ruby at Humbodlt University Berlin
3. Paris
At nearly 10 million people, Paris's urban area is the most populous in all of the European Union. As France's capital and largest city, Paris is a leader in culture, politics, economics, fashion, media and further areas. It also houses some of the world's most famous museums. You can check out the Mona Lisa at the Louvre or admire the post-modern architecture of the Centre Georges Pompidou. While the cost of living is high, there is a thriving student population and relatively affordable accommodation can still be found. Moreover, from Paris you can hop on a cheap flight or train to nearly anywhere else in Europe.
4. Vienna
As Austria's capital and largest city, Vienna has long been an important cultural, political and educational hub. It was also the capital of the Austrian, and then Austro-Hungarian empires, meaning the city is steeped in history; one that is traceable in its beautiful buildings. Vienna is home to many international organizations, including some key institutions listed on this blog. The city boasts castles, gardens and gorgeous Baroque architecture, and continues to be known as a center of innovation and forward thinking. It really is a wondeful city to wander around!
5. Boston
Though Harvard and MIT are both technically located in Cambridge, they fall within Greater Boston, which has a population of roughly 7.6 million people. Boston is one of the most historic cities in the United States, and its rich past helps make it a tourist hub and cultural capital of New England. The dense student population around Harvard and MIT make the area a national leader in engineering, medicine, finance and overall innovation. Both univeristies are incredibly prestigious, getting accepted to either, and you will really be on your way!
6. Toronto
As the largest city in Canada, the Greater Toronto Area has about 5.5 million residents. Famous for being a friendly and international city, the Ontario capital is also an epicenter of finance, business, software production, medicine, publishing and broader educational opportunities within Canada. Just a few hours from New York and situated on the shore of Lake Ontario, Toronto is an ideal location for anyone interested in both big city life and access to breathtaking nature.
➲ Subscribe to receive the best study tips for your college experience
7. Auckland
This New Zealand city has a population of nearly 1.5 million, making it the largest and most populous urban area in the country. Located on the North Island, Auckland boasts beautiful beaches, exciting nightlife and a thriving cultural scene. Its subtropical climate makes it a comfortable place to live year round. Moreover, it's just a quick train ride away from the rest of beautiful New Zealand or a short flight away from Australia, Hawaii or Southeast Asia. For fans of Lord of the Rings, the films were actually filmed on both the North and South Islands. Time to channel your inner Frodo!
➲ Follow Ruby on Instagram to see her campus adventures around the world
8. Melbourne
This city, located on Australia's southeastern coast, has been ranked the world's most livable city each year since 2011 by the Economic Intelligence Unit (EIU). While it is quite expensive, there are ample job opportunities, particularly for anyone interested in working in the large financial sector. Of course, that is not for everyone, fear not, Melbourne is also consistently praised for its cultural attractions, laid-back lifestyle, great healthcare and fantastic location.
9. Hong Kong
One of the most densely populated urban centers in the world, Hong Kong is famous for its dazzling skyline and buzzing metropolitan environment. Hong Kong's particular history has made it a true city of the world, and its role in finance and trade, particularly for the Asian market, remains unbeatable. The advances it has made since its independence from British rule in 1997, have been absolutely remarkable. While the city itself is dense, it is surrounded by beautiful parks and nature reserves giving you the best of both worlds. making it an incredible place to call home.
10. Singapore
This highly urban city-state lies on the southern tip of the Malay Peninsula in Southeast Asia. Another important financial center, Singapore offers a diverse and global hub for transit, transport and communication around the globe. A premium is placed on education and healthcare in Singapore, creating a very high standard of living for much of the population, over a third of which is foreign-born. As you can imagine, this makes for a really diverse and exciting culture, as displayed in Singapore's huge array of eateries, museums, and art galleries.
---
Similar blog posts:
➲ Best Cities for Students Across the World
➲ Tips For Making Friends And Having A Social Life While Studying Abroad
➲ How To Find The Right Exchange Program
➲ How to Find Student Accommodation in a Foreign Country
➲ Everything You Need to Know on How to Apply to a Summer School
➲ How To Make The Most out of Your Summer School Experience
---
BROWSE TOP BACHELOR'S PROGRAMS ON STUDYPUNK
---
Top Bachelor's Programs
in Economics & Social Sciences
Top Bachelor's Programs
in Life Sciences
Top Bachelor's Programs
in Tech & Engineering
Top Bachelor's Programs
in Medicine & Health
Top Bachelor's Programs
in Physical Science & Mathematics
Top Bachelor's Programs
in Art & Humanities
Join STUDYPUNK now and find your dream Bachelor's Program