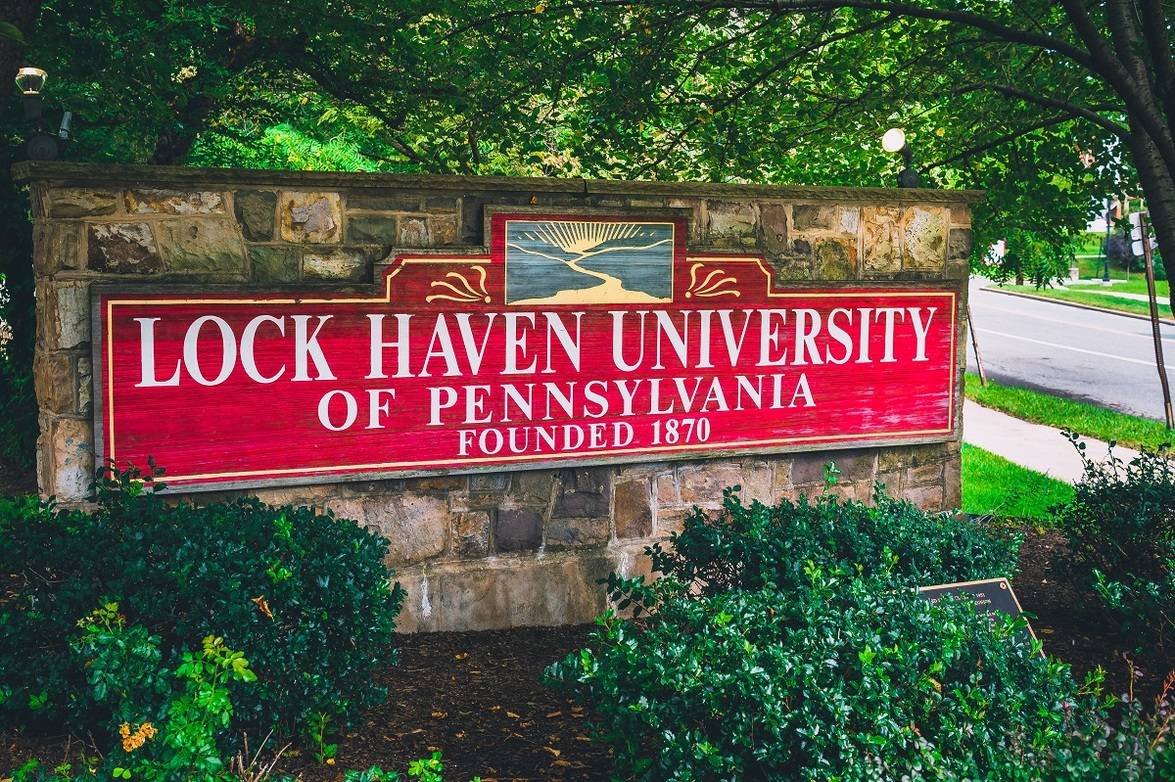 Lock Haven University, Pennsylvania, USA - Why Study Here for Undergraduate Studies?
If you've ever dreamed of fleeing to the backwoods of Pennsylvania and maintaining an academic career, guess what? Your prayers have been answered.
Lock Haven University, located in…well, let's just go with Pennsylvania—is a public university and home to nearly five thousand eager minds. Or at least, eager bodies. With the most notable alumni being a mixed martial arts artist, another mixed martial arts artist, another mixed martial artist…and another one?! Plus a couple Olympic athletes, a baseball player, and a former winner of America's Next Top Model…one could draw conclusions. I do believe I'm forming my own picture here.
But what makes Lock Haven attractive, besides the Whey powder they must inject into all of the food? Let's find out.
Undergraduate Studies at Lock Haven University
Lock Haven University was founded as the Central State Normal School in—*snort*. Okay, if that's not the square-est name I've ever heard, I don't know what is. What were they hiding? Did they practice Satanism or hoodoo voodooism and were obliged to protect their mystical enigmas…by naming the university the "normal school"? Yes, we are most definitely normal here, no goat sacrifices to behold on these grounds today.
Okay, get back on the path Ruby. Bachelor's program. Back on the path. Do your breaths.
Divided into three colleges, namely the Stephen Poorman College of Business, Information Systems, and Human Services, the College of Liberal Arts and Education, and the College of Natural, Behavioral, and Health Sciences, and offering 69 programs, from Aquatics to Nanotechnology, there are plenty of options for you here, no matter your interest. And with an acceptance rate of 92%, a college admission to this school is not difficult to access.
➲ Subscribe to receive the latest updates on Bachelor's programs, universities, and college applications worldwide!
Lock Haven University Campus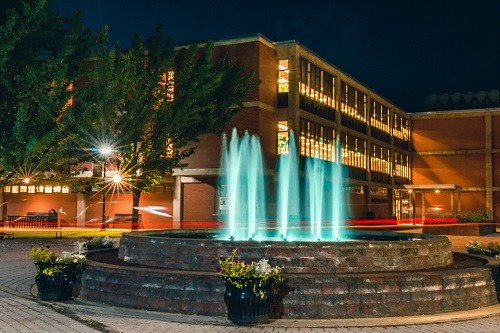 Located next to the quaint downtown of Lock Haven, as well as the Susquehanna River and Bald Eagle Mountain, Lock Haven University is perfect for anyone who…well, is looking to escape to a place nobody has ever heard of in Pennsylvania.
They've just opened a pet-friendly dormitory, open to cats, dogs, rabbits, hamsters, gerbils, guinea pigs, and fish. No bearded dragons or cockatiels, though. And especially not ant farms. But most progressively, they've additionally founded gender-inclusive housing for the anybody involved in the LGBTQ+ community. This dormitory allows students to a choose a roommate of differing biological sexes. This means it is open not only to people who identify as queer, but for anyone exploring their gender identity, are non-conforming to gender, or who feel most comfortable with a roommate of a different gender identity.
Athletics at Lock Haven University
Due to athletics being a massive part of this university's legacy and possibly its' marketing pitch considering its' feature on the front page over faculty research, I wanted to highlight what Lock Haven offers in regards to its sports facilities.
Offering three fields, with different purposes (namely, basketball, field hockey, lacrosse and baseball), as well as a stadium, gymnasium, fieldhouse, pool, country course and athletic complex (among other facilities), there are plenty of places for you to build your grit.
Lock Haven is also proudly part of the NCAA, PSAC, A-10, EWL, and SAAC. Sports fans, you know what I mean.
Student Activities at Lock Haven University
Lock Haven University offers over 100 organizations for students to become a part of as they complete their Bachelor's studies. The most first club name that caught my eye was Diamonds N Da Ruff, a club which apparently provides a platform to unify people from different cultures through dance, as well to highlight the importance of dance and the contribution it brings to our community.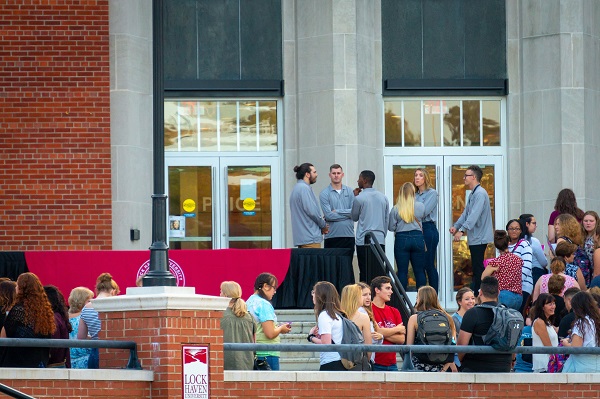 However, there are many student clubs at Lock Haven directly contributing to the community. These include the Campus Violence Protection Club, Environmental Awareness Club, and even Students Against Sweatshops, to mention a few. The amount of causes students are advocating for are not only inspiring, but an attestation to how impactful a few impassioned kiddos can be.
The most intriguing clubs, however, are most definitely the British Television Appreciation Club, and the 'nerd' clubs—namely, the Magic: The Gathering Club, the Minecraft Club, Nerf Club, Pokeman Club, and, yes, the cherry on top, the Yu Gi Oh TCG Club (described as a club for students to play 'a strategic trading card game.' Lock Haven does hold hidden gems.
Most amusing,is the campus' obvious inclination towards a certain political party. In the description of the College Republicans it describes it as a club to promote the ideals of this party as well as bring in guest lecturers and host events. In the description of the Democratic Party, it is merely a club to back Democratic ideals.
Study at Lock Haven, Pennsylvania
Lock Haven's industry is derived from timber. Back in 1833, it was the place to be for loggers and boatmen and other passers-by, because, I mean, who wants to hang out in the middle of Pennsylvania? I mean, apparently five thousand students do, but hey.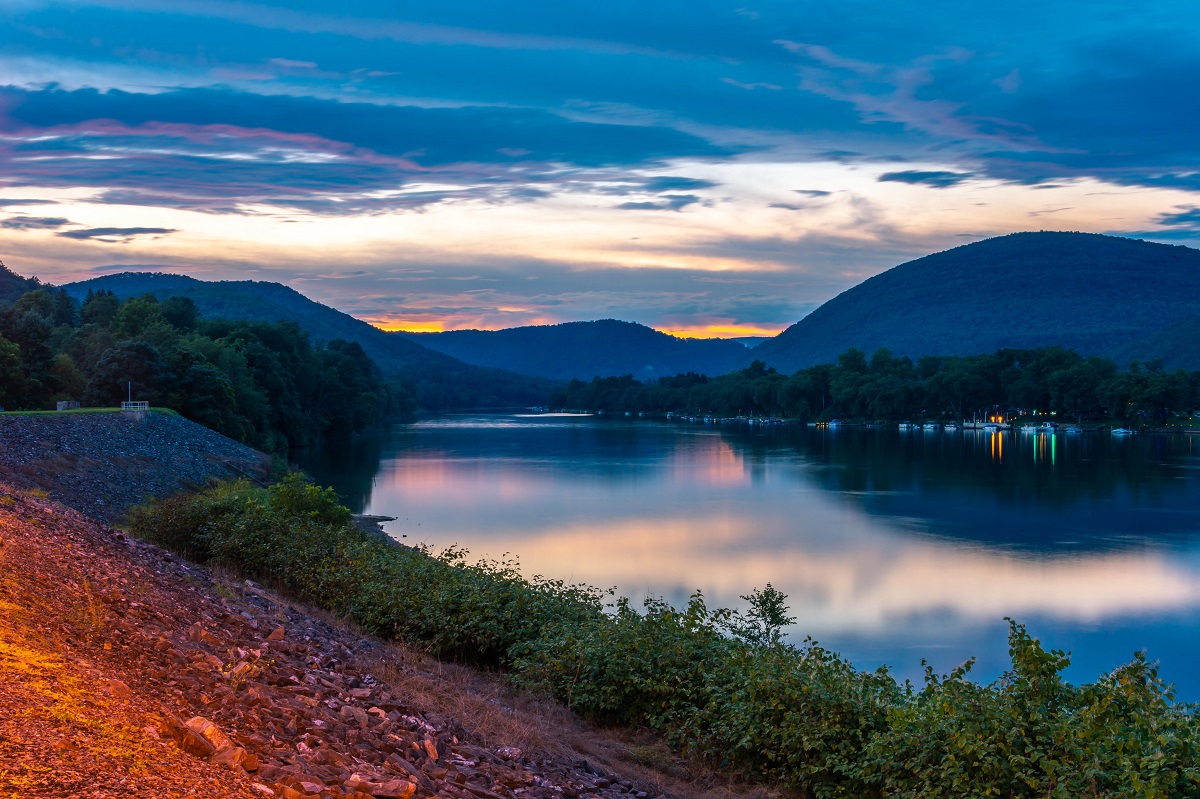 Lock Haven, Pennsylvania
And I can't completely blame them. Being far away from city life has its benefits. Not only is the greenery breathtaking, but you can bask in the historical ambience the area offers. And I do mean historical. The earliest inhabitants of Lock Haven go back to 12,000 and 8,000 B.C. when the glaciers of the Pleistocene Ice Age were just beginning to melt. During the 18th century, the Native Americans who inhabited the are were part of the Six Nations of the Iroquois, who were basically in charge of the Native American tribes of Pennsylvania. Then the white man came and established Lock Haven.
Nowadays, there's not a lot to do in Lock Haven itself, besides maybe the Piper Aviation Museum, which was founded in order to 'preserve the history and legacy of the Piper Aircraft Corporation and its founding family.' Basically, if you like old airplanes, go check it out. Apart from this progressive facility, I'm guessing there's a café or two you can frequent.
However, the national parks and mountains are nothing to sniff at. Bald Eagle Mountain (possibly named after the national bird, although confirmation is needed), in particular, although difficult to hike, offers incredible views and access to unique flowers.
All in all, Lock Haven is for those with a particular palette. It can be condensed into the following: if you're determined to become a famous athlete, but are also fixated on amassing four years of college experience, come to Lock Haven. Stop your college search. You'll fit right in.
Catch you across the Susquehanna River. - Ruby G
All photos are taken by Buu Ngo, a student at Lock Haven University.
➲ Follow Ruby on Instagram to see her campus adventures around the world