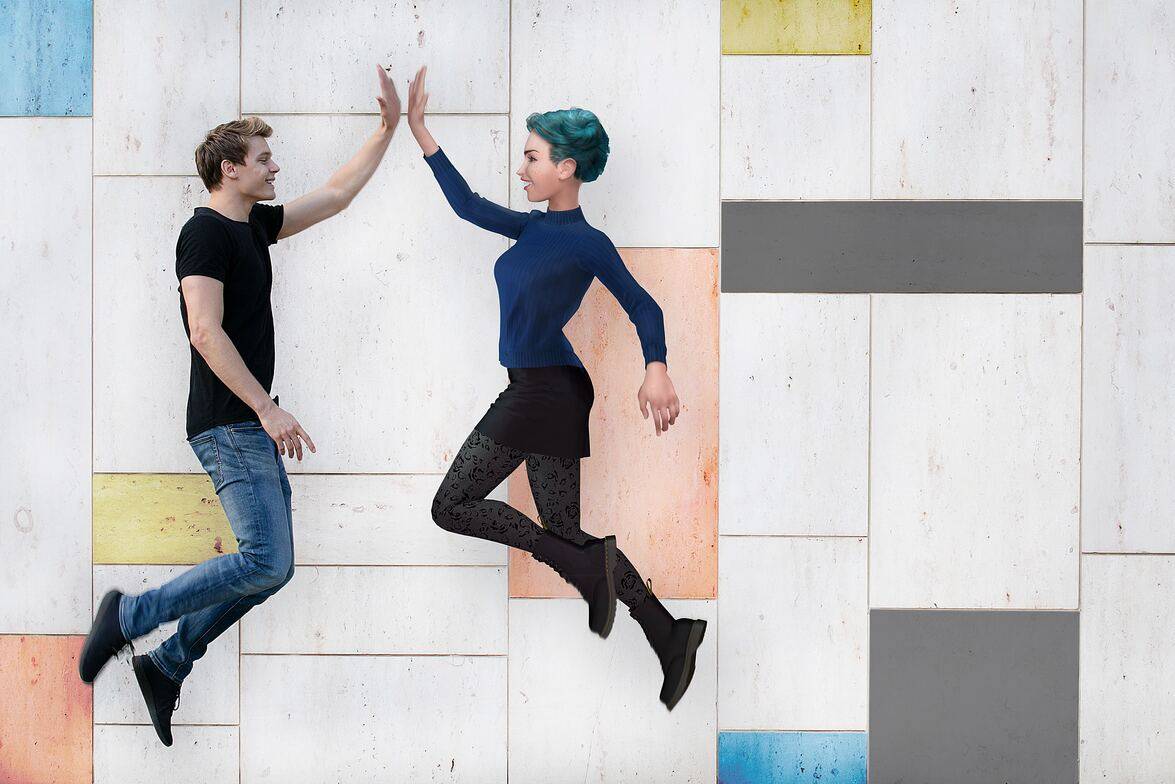 Tips For Making Friends And Having A Social Life While Studying Abroad
Studying abroad is a fantastic opportunity; not just to learn new academic knowledge and to acquire qualifications, but also to experience new cultures and grow as a person.
One of the great joys of travel is to learn about the differences between your country of origin and the country in which you're staying – whether it's in terms of language, social interactions, food, music, or entertainment. However, it can also be isolating and difficult to move to a new country, especially if you don't know anybody there. So today we're offering some tips on how to make new friends and to have a healthy social life while you're studying abroad. Learning is obviously your main driving force when studying abroad, but it's important that you have fun and have a good social experience too!
Making friends at your university or institution
One of the best places to start getting to know people is at your university or institution. It's very likely that there are other students on your course who have also just moved to the area, and may not know many people either. Ask around if there are any social events planned for your course – a welcome party or a trip to a bar, for example – and if not, organise one yourself. This doesn't have to be a lot of work: just let people know that you're holding a welcome event at a nearby location and it's likely plenty of other people from your course will want to attend. Once you're at such an event, it's easy to find topics that you can discuss with everyone – where do they come from, what's their academic background, what do they think of the course so far, and so on. It's also worth looking for university events beyond your specific course. Some universities hold events specifically for new international students, or social mixer events for all new students in the institution.
➲ Follow Ruby on Instagram to see her international friendships worldwide
---
Living arrangements
It's nice to have some company when you move to a new location, so many international students opt to live in shared accommodation for the first weeks or months of their stay abroad. Either in university accommodation specifically for international students, or a private house that you share with housemates, this is a great way to get to know new people. Cooking and eating a meal together once a week can be a great bonding experience, and you can try out the favourite dishes and local specialities of your new housemates.
Hobbies and clubs
Another great way to meet new people is to seek out those who share interests or hobbies with you. Whether you're interested in sport, dance, music, cooking, arts and crafts, tabletop games, or something else, there's bound to be a local or university club which you can attend to meet people with similar interests. It's good if these meetings are regular – say, once a week on the same day – so that you can get to know other club members over time, and to give some structure to your week. Don't be put off if you're not terribly skilled at the hobby in question – it's perfectly ok to attend a pottery club even if you're not a great potter! Lots of more experienced people will be able to give you guidance if you want, and asking someone to teach you or help you with something can be a good way to make a personal connection and get to know them a little better.
A final tip
One great tip to push you out of your comfort zone and to encourage you to meet new people is to say yes to every event that you're invited to for the first few weeks or months that you're in your new country. Even if the event is something you wouldn't normally be interested in, or if it's with people who you don't know, push yourself to say yes and try new things. This can lead to some great unexpected experiences, and you might even find that you enjoy some things that you hadn't thought of as fun before.
---
Similar blog posts:
---
➲ Best Cities for Students Across the World
➲ Tips For Making Friends And Having A Social Life While Studying Abroad
➲ How To Find The Right Exchange Program
➲ How to Find Student Accommodation in a Foreign Country
➲ Everything You Need to Know on How to Apply to a Summer School
➲ How To Make The Most out of Your Summer School Experience
---
BROWSE TOP BACHELOR'S PROGRAMS ON STUDYPUNK
---
Top Bachelor's Programs
in Economics & Social Sciences
Top Bachelor's Programs
in Life Sciences
Top Bachelor's Programs
in Tech & Engineering
Top Bachelor's Programs
in Medicine & Health
Top Bachelor's Programs
in Physical Science & Mathematics
Top Bachelor's Programs
in Art & Humanities
Join STUDYPUNK now and find your dream Bachelor's Program