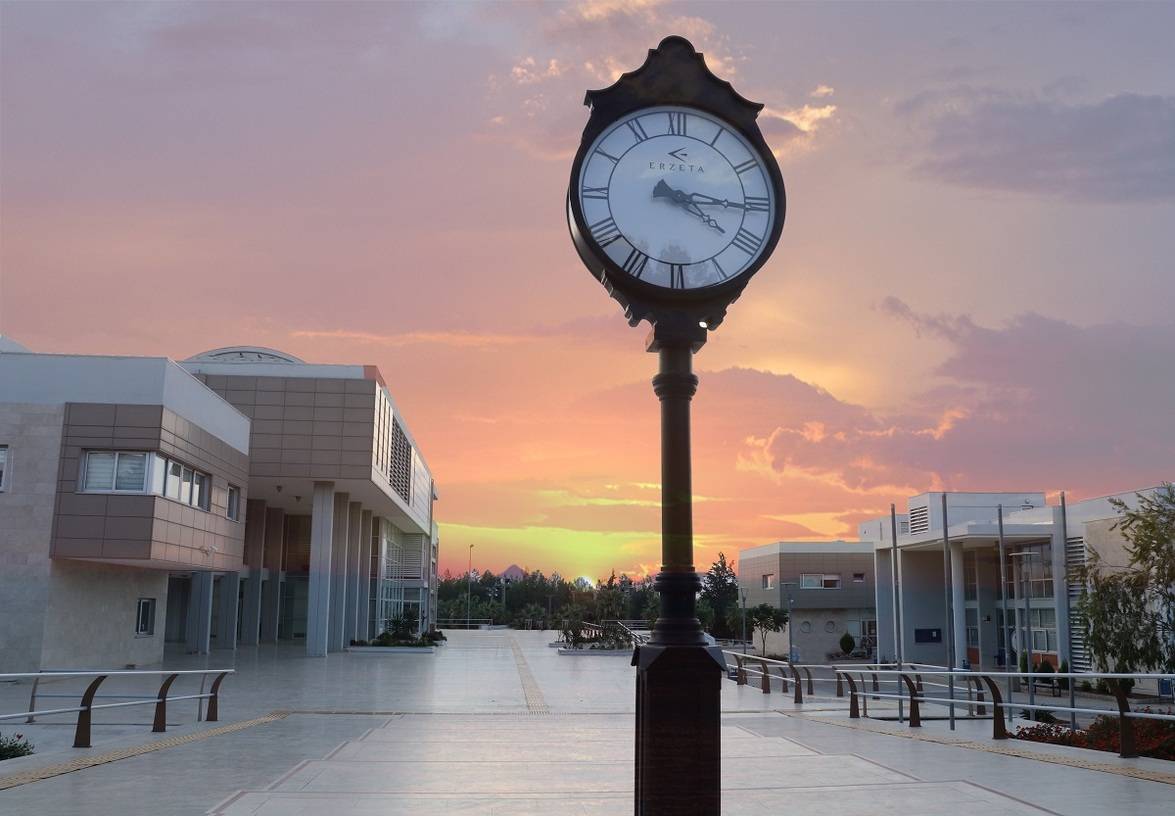 Why Do a Bachelor's Program at Eastern Mediterranean University, Northern Cyprus?
Just when I thought I couldn't be any more confused, I find out there's not only more countries I didn't know existed, but countries within countries that are actually administered by other countries? So, to be clear, there exists not only Cyprus but also Northern Cyprus, situated, yes you've guessed it, in the northern part of the island of Cyprus. Northern Cyprus is officially governed by Turkey in a situation that reflects the island's long and often-difficult history - to this day there exists a UN buffer zone separating the two areas. It is here (in the North) that we find the Eastern Mediterranean University. Before I get any more geographically confused, let me tell you what this university is actually about.
Undergraduate education at Eastern Mediterranean University, Northern Cyprus
Founded in 1979 as the Institute of Higher Technology, (and establishing its current name in 1985 after the Turkish government and the Turkish Republic of Northern Cyprus agreed to mutually open the university as EMU) EMU has constructed a legacy of expansion in both their Bachelor's programs offered and their student population. It is now home to 18,000 students and 141 degrees (offered in 11 faculties and five departments). The main departments include Business and Finance, Computing and Technology, Health Services, Justice, and Tourism and Hospitality Management (very applicable in Greece, especially). They also offer an English preparatory program for people who are not confident in their English but desire to attend a university instructed in this language.
It is also apparently consistently placed in the highest 5% of universities on the planet by evaluating organizations like the Times Higher Education World University Rankings. This essentially puts it in the top 1,000 universities in the world. Judging from this college ranking, now both this university and I can admit to fluffing our CVs.
➲ Subscribe to receive the latest updates on Bachelor's programs, college applications, and universities all over the world!
Facilities at Eastern Mediterranean University, Northern Cyprus
The university is also home to an expansive library containing more than 120,000 books as well as free access to hundreds of databases. It is one of the most impressive libraries on the island. Conferences, events, and arts programs also occur here frequently. Most unique is perhaps the classical music listening area, which was established in 1988, and offers an ever-increasing collection of one of the earliest forms of music ever created. They also offer a cardio center, a closed sports complex with 3,500 seats, and an open area of 66,500 m for sports, amongst other exclusive facilities only students and faculty are able to benefit from. Essentially, if you're looking for a book, classical music inspiration, or abs, you'll find it here.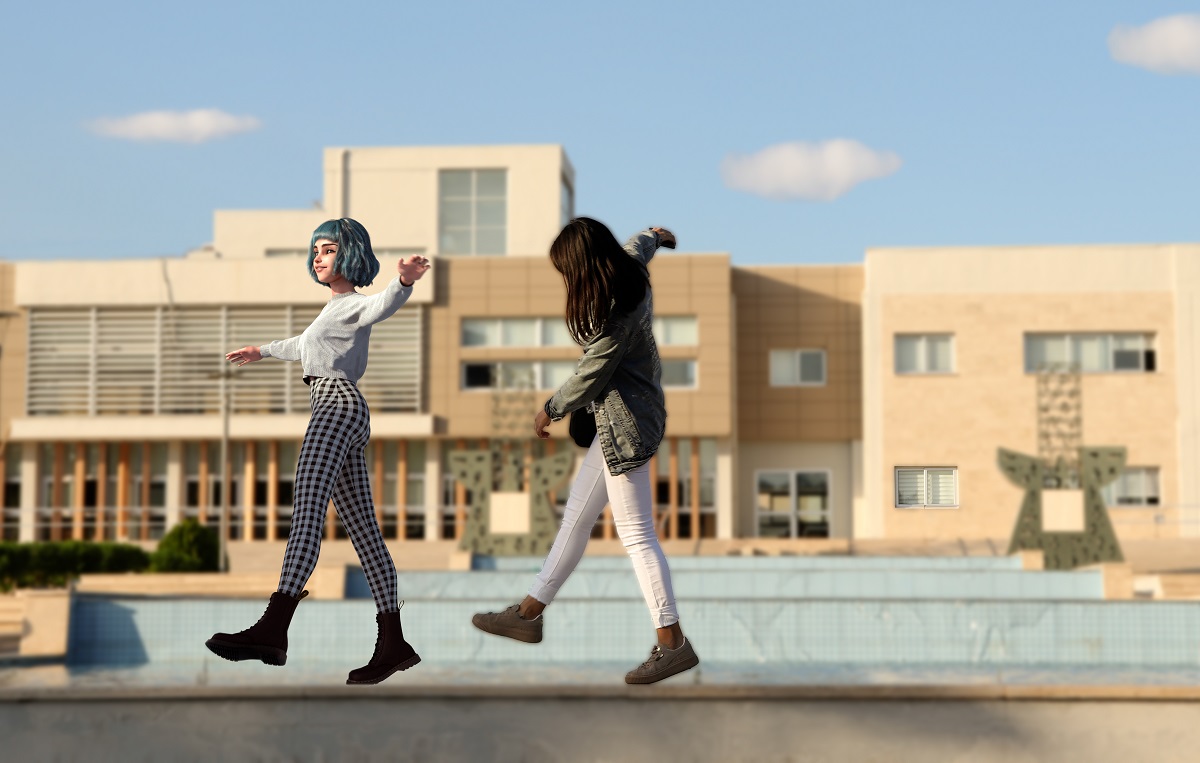 Me at at Eastern Mediterranean University, North Cyprus. Don't try to guess what we're doing because I have no clue either.
"I study at Eastern Mediterranean University in Northern Cyprus where the international students gather together and share knowledge as well as they share common activities.

The Sun. Green. Historical. These could be the words that I would've to describe my campus. Every day of our student lives the Sun has never left our campus because the weather over there is warm and joyful all year round which gives huge opportunity to enjoy the beach of our university. There are hundreds of reason why I like this university but these are the main reasons why I chose exactly this university," said Aida Rakhimova, a current undergraduate student at Eastern Mediterranean University, Northern Cyprus.
Study Abroad in Northern Cyprus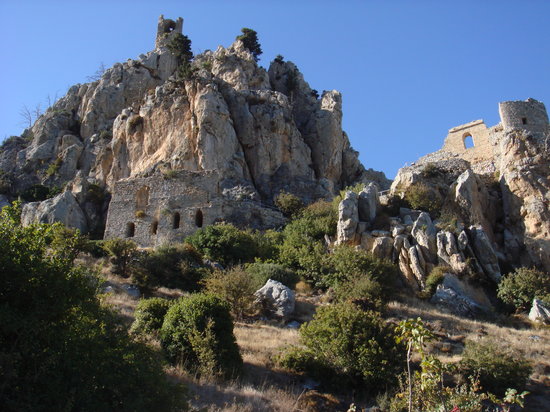 St. Hilarion Castle, Northern Cyprus. Do you feel the Game of Thrones vibe?
What cracks me up about this part of this island is how many castles are squeezed in here, despite Northern Cyprus only constituting…well, northern Cyprus. Saint Hilarion Castle (believed to be the inspiration for Sleeping Beauty), Kyrenia Castle and Kantara Castle, Buffavento Castle, Othello Castle…if you're lookin' for a castle, by golly, Northern Cyprus will have the magnificent fortress just for you.
Not only is the island encompassed by a beautiful ocean (who would have thought—an island?!), but Northern Cyprus is also home to expansive mountains, namely the Kyrenia Mountains, also home to the aforementioned Kyrenia Castle as well as the Apostolos Andreas Monastery. But, most notably, the mountain is home is a legend about a young man who fell for a beautiful queen, who was not interested in his courting, and asked that he bring her the precious water from the monastery in an attempt to do away with him. He prevailed and brought back the water, but the queen, aghast at his triumph, again denied him. In a fit of rage, he poured the water on the earth, picked up a handful of mud, and flung it past the queen's head all the way into the Kyrenia Mountains, where it formed into a peak of five fingers.
There are many legends and historical artifacts in Northern Cyprus. The Kyrenia Shipwreck Museum holds the oldest ship ever found—scientists estimate it is from 288 or 389 B.C., and was sailed during the Hellenistic period following the death of Alexander. 29 other ships were also found, and extensive examinations have found they did business on the Aegean and Mediterranean coasts before heading for Cyprus.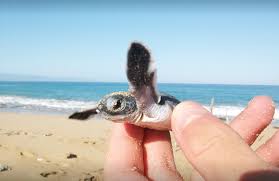 The most adorable, and most important attraction in my opinion is not the ancient architecture or fragments of the past, but…drum roll…the turtles. Yes, you heard me. I like turtles. I also like dead memes, but we can ignore that aspect of myself and move on.
Besides hundreds of thousands international students, Northern Cyprus is home to green and loggerhead turtles, which lay their eggs on the empty beaches uninhabited by vexatious humans. In 2008, over 600 turtles laid eggs, and 110 did on Algadi, a protected beach designated for turtles. In the words of Crush: "Little dudes are just eggs, leave 'em on the beach to hatch, and then coo-coo-catchu, they find their way back to the big ol' blue."
Potential Problems on Doing a Bachelor's Program here
Okay, now to a few less nice things (there are always some!) you should be aware of when considering whether or not to attend this university. In 2008, articles were published in Cyprus Today about disruptive elements within the uni staff that led to couple of people resigning – eek! A couple of Glassdoor comments left by employees also mention this issue. That said, we are talking a while ago now, and from my experience of the uni, these problems look to have been resolved. Still, I thought its worth saying it is important to be aware of the history of the university before attending.
"The moment which I love the most is High Honor ceremony in my International Relations department. I love this moment because it means that I fruitfully end each semester with high academic results. But at the same time, I impatiently await the moment of spring, color and sand festivals. These are my lovely moments at this university. Because they come one after another and such holidays give enormous fun to our everyday study routine. The university doesn't only mean endless studies but it also allows me to communicate and engage in social interaction with other cultures and languages. The main language is Turkish on this side of the island and I learned the Turkish language very well and I am proud of it because it makes my interaction with locals easier. This is the big advantage of international university abroad.

I would embrace other high school students or any other person who wants to get an education abroad that this university could be the best choice. They may not only enjoy the academic life also it goes hand in hand with beach, holidays and deep cultural interaction. That is the life on the Island," said Aida Rakhimova, a current student at Eastern Mediterranean University, Northern Cyprus.
In all likelihood, your experience here will be a pleasant one. If we choose to focus on the positives, this university is located on a beautiful island, amongst magnificent castles and even more glorious turtles. Until next time, coo-coo-catchu, my dude. - Ruby G
➲ Follow Ruby on Instagram to see her campus adventures around the world