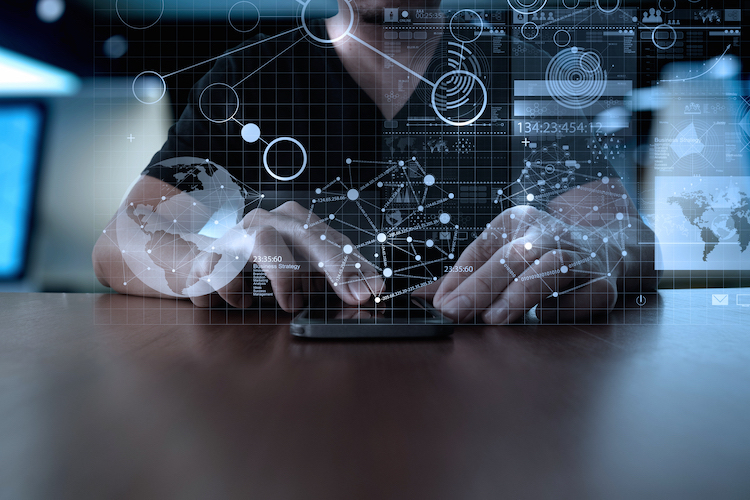 Top 10 Bachelor's Programs in Digital Marketing
Digital marketing is a very new subject, growing in popularity thanks to the boom in internet marketing in recent years. For those who have an interest in creative advertising methods and an ability to work with the latest technologies, a degree in digital marketing could lead to a job like social media manager (average salary of around $50,000) or SEO analyst (average salary of around $72,000).
---
University of Michigan-Dearborn, College of Business, USA
The Digital Marketing course has a focus on data and data-driven strategy in areas like including social media marketing, email marketing, and mobile marketing strategies. The teaching covers specific topics such as using social media measurement, business intelligence, SEO/SEM, web analytics, and marketing data.
Fee: $225.00 + $937.00-$177.00 Per Credit Hour Assessment
---
University of Connecticut, School of Business, USA
UConn offers a Marketing undergraduate degree with a Digital Marketing & Analytics concentration. It has an emphasis on teaching research-based insights and developing key skills for working in a business setting.
Fee: $1,336 - $11,104, depending on number of credits
---
The undergraduate degree in Digital Marketing Strategy intends to provide directly business-relevant teaching, showing how internet marketing can help companies to achieve their goals. This includes teaching on traditional marketing methods as well as specialised teaching on e-marketing and social media marketing.
Fee: £16,000
---
The University of Northampton offers a BA in Advertising and Digital Marketing which combines the study of traditional advertising with modern internet-based methods of marketing. The course can include real-world project experience and the opportunity for students to pitch their concepts to agencies.
Fee: £11,700
---
The BA in Digital Marketing includes a one-year placement to gain work experience in a full-time, paid role. This hands-on approach continues in the teaching, which uses case studies for coursework and includes work in the computer labs for students to fully familiarise themselves with marketing software systems.
Fee: £12,000
---
Canterbury Christ Church University, UK
As part of the Business School at Canterbury Christ Church, students can take a BA in Digital Marketing Communications alongside either Business Studies or Marketing. The course covers the fundamental principals of business in the first year, before moving on to digital marketing specifically in the second year and a live client project in the third year.
Fee: £11,000
---
Dundalk Institute of Technology, Ireland
The BA in Digital Marketing, Communication and Public Relations may be taken as three year course, or as a four year course with an add-on for a BA in Public Relations or a BA in Global Marketing. The course includes a semester-long work placement, or alternatively a study abroad option.
Fee: €9950
---
The BSc in Digital Marketing Management covers marketing topics such as web analytics, mobile technologies, social media, content creation, and effective website design, in addition to addressing management topics through units such as Designing and Managing Effective Organisations.
Fee: £10,900
---
University of Central Lancashire, UK
The undergraduate degree in Marketing Management offers a specialisation in Digital Media which covers the aspects of marketing applied to online presentation. The structure allows students to pick from the specialist digital modules in addition to the set modules of the traditional marketing course.
Fee: £11,950
---
The BA in Marketing (Digital) at Derby can be taken either as a three year course, or as a four year course with an optional placement year. The teaching cover the fundamentals of marketing, advertising, and design, with a focus on digital marketing right from the start.
Fee: £11,750
---