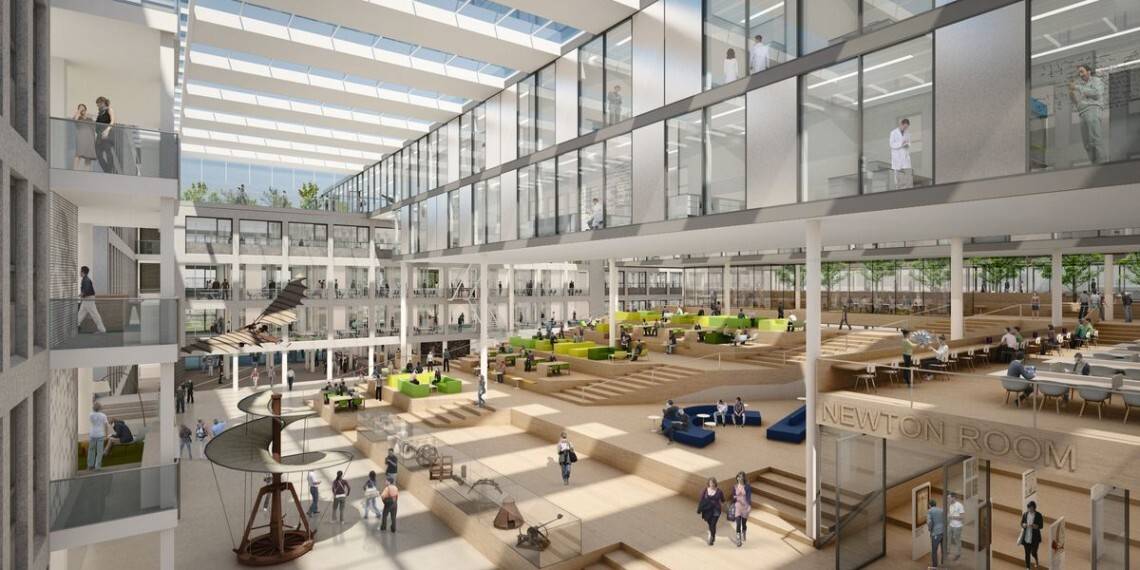 Why Study at the HAN University of Applied Sciences in the Netherlands?
Some mornings I feel like wearing all the colors of the rainbow. Other days I just take my Dr. Martens and a random T-shirt from the closet. However, it was only after arriving in the Netherlands did I realize how few orange clothes I possess. Dutch people really love the color orange and are not afraid to show it! Even though the Dutch flag has nothing to do with orange, you'll always see groups of orange-clad people at every big sporting or cultural event. Maybe Willem van Oranje has something to do with it, or maybe they just like being different… The Dutch are officially the tallest nation in the world, so maybe the orange thing is an attempt to really stand out from the crowd? Anyway, even before van Oranje, there was a lot happening in the Netherlands. Two of the oldest cities in the whole of Europe, Arnhem and Nijmegen, were established there three and a half thousand years ago!
HAN University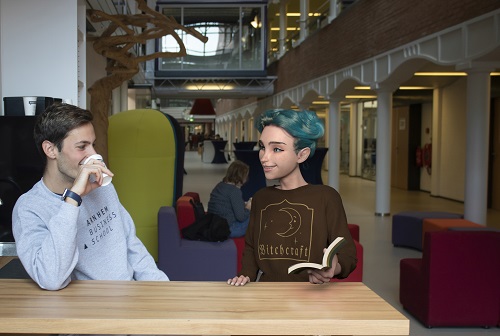 If you´re wondering what those cities are like all this time later, studying in the HAN University of Applied sciences will give you some idea – they are the home of its two campuses. HAN is one of the five biggest universities in the Netherlands, with more than 30,000 students coming from all over the world. Ever since the Netherlands became a trading power back in the day, locals have been used to living in an international community. Nowadays, over 70,000 international students choose the Netherlands for their bachelor destination. HAN University is one of the reasons why, mainly because it offers seven degrees taught completely in English. You can choose between the Science and Engineering department, or the Business and Management one, but just make sure hands-on learning is what you are after, because that is what you will get.
Just like German Universities, in the Netherlands, there is a big distinction between an applied science university and a research-based one. That is not to say that you won´t be writing papers in an applied sciences university, its just means you will focus more on the practical side of things. How do you design an electric car? What are the steps in finding new cures for diseases? If you see yourself as more of a creator, rather than an analyzer, the HAN University will give you the foundation from which you can grow. At the Arnhem Business School, you will be taught by business experts, meaning your career will get off to the fastest start possible. HAN University is also an advocate for continuous learning, which is why there are more than 30 non-degree courses for professionals or recent grads.
➲ Subscribe to receive the latest updates on universities all over the world!
Student Life
Given the Netherlands is a very pragmatic place you won't be surprised to hear that the cost of higher education is really quite affordable, particularly compared to the high tuition costs in the UK or the USA. That said, there are still many scholarships offered to students, based on their merit, academic degree and interests. It is worth noting that once you have chosen which course to apply for you will be obliged to talk to a HAN representative about your choice. While there´s no studying required, you must get positive feedback to continue with the application – it's a little bit like an interview just to make sure you are the right type of person for the course.
Once you are officially admitted into the HAN-family, you will get acquainted with the Dutch ways during the International Welcome days. At these events, you'll meet other internationals, and get advice about administrative procedures, campus life, as well as a few survival tips. Through the regularly run cultural events like The Small World Fest, sports gatherings, as well as the weekly documentary screenings, presentations and workshops, you will truly become a globally aware citizen. The project spaces and the study center are ideal for group projects, while the newly built Silence room is where students can recharge between assignments.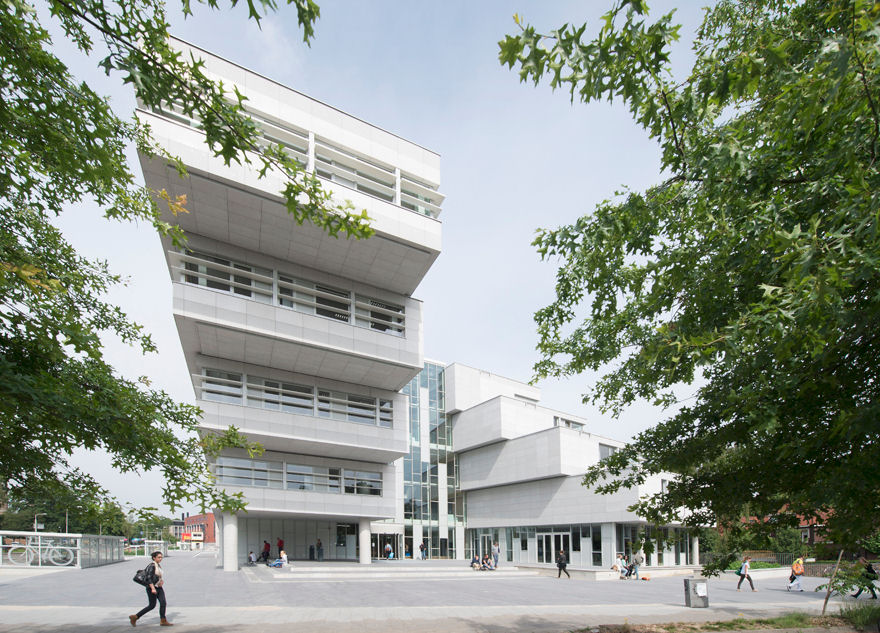 HAN University of Applied Sciences
Accommodation
The Dutch want their international students to dive into Dutch society – the aim being that eventually you too will become a fellow orange-lover. The HAN University has four residencies in Arnhem and two in Nijmegen, mostly reserved for first year and international students. The majority of second and third years tend to live in the cities, where fully furnished rentals are available at affordable prices. Being off campus isn't a problem, as the country has more than 35,000 km of bike paths, so travelling can be free and will keep you in shape. If cycling is not your thing, not to worry, the public transport in both cities is well run. Arnhem is actually the only city in the Netherlands to have a trolleybus system!
Arnhem
Arnhem itself is one of the larger cities in the Netherlands and is located a few kilometers away from the German border, in the Gelderland province. The Nederrjin and Sint-Jansbeek rivers dissect the city and are flanked by bike lanes and walkways, making them lovely places to potter. Walking through the Sonsbeek, Zypendaal and Veluwezoom parks is also a lovely way to forget the concrete jungle of the city center. The Royal Burgers Zoo, too, is another natural heaven, and is actually the biggest zoo in the Netherlands. Throughout history, Arnhem has been ruled by many Charles', from Charles the Bold of Burgundy, to Charles of Egmond, and finally, emperor Charles V. Although my name might not be Charles, I too felt the city becoming my home! For the history buffs, The Grote Kerk and the house of Maarten van Rossum bring back the city's medieval spirits. And wow, the Netherlands Open Air museum! This time machine lets you experience the ordinary lives of Dutch people from history through exhibits exploring past occupations and cultures. It is fascinating!
Nijmegen
While we're on the topic of history, Nijmegen has existed for more than 2,000 years and, as I mentioned, is also one of the oldest cities in the Netherlands. Although it was heavily bombed during WWII, the town has since been restored and life there is as vibrant as ever. The old town is flourishing with coffee shops, flower boutiques and concept stores, and the numerous castles in the city are a great means of accessing its past. The Valkhof museum keeps an impressive art collection from times old and new, and the Valkhof park just adjacent to it is a nice place to hang. It was actually where many kings and queens used to write their memoirs! There's nothing more Dutch than going on a bike tour, we all know that. And whether it is through the old streets or in the green forests of the Betuwe region, it simply has to be done - you will not regret it. If you are a real sports enthusiast, the Four Day Marches are a special Nijmegen feature, and annually attract people from all over the world in this collective walking adventure.
The Netherlands is a truly exciting destination for people in their twenties, and although wearing orange might sometimes look a little wacky, we all need a little spice in our lives. There are also some things that I really don't think I will get to the bottom of. Particularly, the incessant biking and the eating of raw herring with onions. But you know what, I don't mind; it's what makes the Dutch, Dutch. - Ruby G.
➲ Follow Ruby on Instagram to see more of her campus adventures!
---
You can also check out the 'Vibe' of these other universities:
Also Interesting

Why Do a Bachelor's Program at Eastern Mediterranean University, Northern Cyprus?

Just when I thought I couldn't be any more confused, I find out there's not only more countries I didn't know existed, but countries within countries that are actually administered by other countries? So, to be clear, there exists not only Cyprus but also Northern Cyprus, situated, yes you've guessed it, in the northern part of the island of Cyprus. Northern Cyprus is officially governed by Turkey in a situation that reflects the island's long and often-difficult history - to this day there exists a UN buffer zone separating the two areas.

Best Countries for Studying Abroad

There are many benefits to studying abroad. Aside from the unique cultural experience it can offer, the opportunity to learn a new language is an essential skill to have and can set you up extremely well in later life. Moreover, travelling can help you grow as a human and become more tolerant and well-rounded. Aside from the personal benefits of travelling, it also looks great on your CV. Employers favour candidates who have taken a leap into the unknown and who can show that they are independent and brave.