The BA Program in Economics aims to equip its graduates with the fundamental tools and concepts of economic analysis for generating original solutions to new problems and situations that they may face during their future experiences. Our students are envisioned to develop a unique perspective that will allow them to analyze diverse situations as part of their active learning process. The program also aims to prepare students to function as active decision-makers in the highly competitive environment that prevails in the global economy, and to endow them with the ability to function in areas that are not directly related to their main area of expertise.
Program Learning Outcome Goals
Recognize, critically analyze and develop solutions to managerial, economic and political issues in personal and professional environments
Formulate and communicate arguments effectively in oral, written and graphical form
Thrive in diverse, multi-disciplinary teams and take initiative as responsible team members
Maintain a global, socially inclusive and ethical perspective with emphasis on sustainability
Learn fundamental concepts and theories to formulate and implement creative and effective solutions to economic challenges
Use the appropriate research methods and tools to analyze data to assess the validity of economic arguments
Online Application
While making online application, you will need to upload the documents below:
Copy of the exam result or diploma grade: Please refer to Acceptable Exams and Diplomas and Minimum Eligibility Scores and Grades section for a complete list,
Personal Essay: The written expression of your qualities as an applicant will often be a very important way for Faculty members to get to know why you are an acceptable candidate for their program,
Two letters of recommendation,
If available, the photocopy of the High School Diploma and its Turkish translation if the original diploma is not in English. Please refer to certifying copies of your original documents section for more information.
Sealed and approved official transcript of the high school courses and grades,
If taken before, a copy of the English language proficiency exam score (optional). Please see Proficiency in English section,
Non-refundable application fee of 150 TL (Turkish Lira). Please attach the copy of the receipt to the application package as a proof of payment. Please see bank account information section for payment details.
Click here for Online Application
Applications with missing documents will not be taken into consideration. It is the applicant's responsibility to send the complete and accurate required documents on time.
If you have missing documents, you can write a petition explaining the reason and summit it through the same system.
Submission Deadline for Online Application
Online Application for 2018-2019 academic year must be submitted by no later than January 1, 2019.
Applications received from January 1, 2019 to July 1, 2019 will only be evaluated if there is any quota left in the respective department.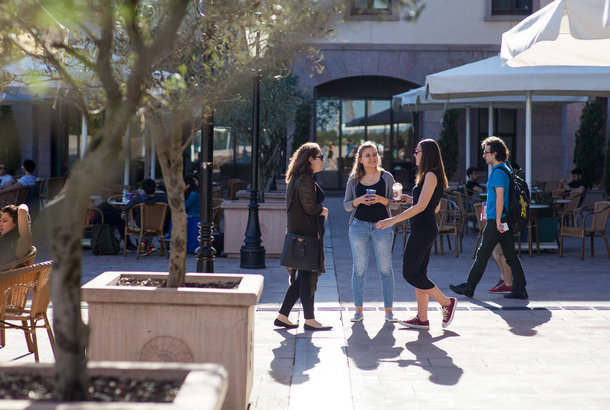 Rumelifeneri Yolu 34450
Istanbul , Turkey