Start Date:
End Date:
Application Deadline:
Expired help
Type
Bachelor's programs
Location
Bologna
Italy
Application Deadline:
Expired help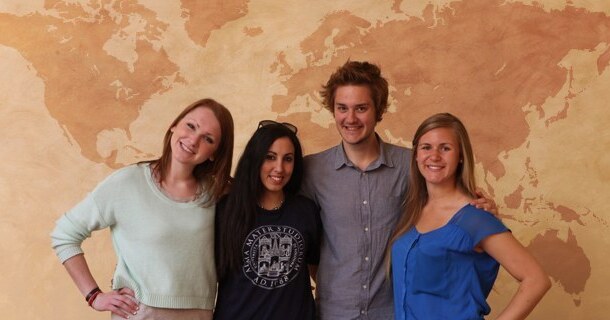 Economics and Finance (CLEF – www.clef.unibo.it) is an international undergraduate degree course, entirely taught in English and open to Italian and international applicants. CLEF provides a solid training on economic analysis and financial markets, using quantitative and qualitative tools and a problem-solving approach. At CLEF students will learn how markets function, how market players identify and implement their strategies, how economic policies affect markets, how growth and development lead to wellbeing.

WHY CHOOSE CLEF:
CLEF is a course taught in English by an internationally renowned faculty to a selected and diverse class, with students from all over the world. Our Department of Economics is ranked among the best economics departments in Europe.
The programme has a strong international orientation: thanks to its diverse study-abroad initiatives, multicultural class, international e-learning activities and study topics, students will learn how to deal with the changing nature of work and cultural environments in a global perspective.
Teaching activities are organized so to enhance problem-solving abilities and to address new and complex issues.
CLEF is taught at the Bologna Campus of the University, located in the city centre. Bologna is a very nice, lively university town with a large population of students. Founded in 1089, the University of Bologna is the oldest in Europe.
CLEF graduates typically further their studies at the world best Master's degrees in Economics, Finance and Business.

LEARNING OUTCOMES
On completion of the degree course, students will be able to understand and contribute to the debate about economic policies, economic development and growth, financial markets, trade and globalization, taxation, healthcare and welfare. They will also learn and practice economic reasoning, in order to formulate and evaluate economic advice and policy, for both the private and the public sector. Finally, students will be able to develop effective written and oral communication skills, and in particular, the ability to explain economic and financial arguments both to experts and to non-experts.

CAREER OPPORTUNITIES
CLEF is designed for students seeking a career with an international dimension in diverse fields and industries. Graduates are employable as junior economists, financial analysts and consultants - also with managerial responsibilities - in economic and financial organizations, in the business world, in banking and insurance, in investment and consulting firms, in government agencies and authorities, in international organizations, NGOs and non-profit organizations. While some students decide to enter the job market straight after graduating from CLEF, most of them choose to further their studies - typically with Master's Degrees, or Professional Masters.